ILIN DIMITROV
13 July 2023 | 14:02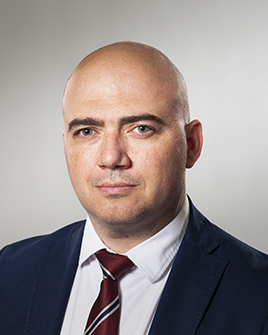 Ilin Dimitrov was born in 1983 in Dobrich. He completed his secondary education at Geo Milev High School with German language teaching in Dobrich.
He holds three Bachelor's degrees from different universities and colleges (in hotel and restaurant management, business management, marketing and management), a Master's degree ("Business Management") and a PhD in the field of "Tourism".
He has worked in the tourism sector since 2000 and has held various positions. In the period 2020 - 2021, he is the President of Varna Tourism Chamber.
Lecturer for 11 years at the College of Tourism-Varna and Director of the Centre "Careers, Marketing and Entrepreneurship" at UE-Varna. From 2008 to 2021 he is engaged in parallel entrepreneurial activity.
In the 47th National Assembly, he is the Chairman of the Standing Committee on Tourism.
He held the post of Minister of Tourism in the two caretaker governments of President Rumen Radev, taking office on 2 February 2022 and 3 February 2023 respectively.
He was appointed Secretary to the President for Education, Culture and Tourism by Decree No 129 of 13 July 2023.